Web Design - Engaging Rich Animations
Details

Written by

Administrator

Hits: 312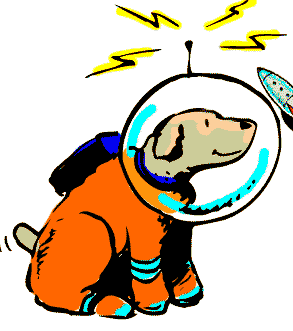 Animation is being used more & more to improve website's storytelling, making visiting websites using animation in there design a more engaging, interactive and entertaining experience for your users. This in turn helps keep your website traffic, drives new web site traffic, keeps your bounce rate down ( especially if you have incentive for your users to click to other pages in your website), driving new website traffic to your website, & returning traffic.
Just a word of caution, animation should be used sparingly and should not just be stuck anywhere, as you do not want to distract your website users. You should also keep in mind whether it adds to your website's theme and story. Animations can be thought of in terms of two groups:
There are many types of animation that can add value to your website and engage your website users, here are just a couple of common animations used in web design to engage users that can be used to great effect.
Preloading Animations, used to keep your website users engaged while a bigger animation is loading in the background
Slideshow and Gallery, an effective and subtle way to showcase products or services without distracting or overburdening your website users.
Mouse Over or Hover Animations, used in your website design can engage your website users and give a more spontaneous feel to a website as your website user's mouse over images, links and other website content, giving your website users instant visual response.
Motion and Moving Animation, our eyes are naturally drawn to movement or motion, making animation the perfect tool for engaging your users.
Video, is a great tool for demonstrations, delivering your message, testimonials, web page background animation or just plain entertainment. An interface should be given to the website user to control sound, stopping, playing or pausing the video.
Background Animation, should be used very causally it can be very distracting to your website traffic. A simple animated background can add visibility to your website.
Sliders, Slideshows & Galleries – Website Design Tips
Details

Written by

Administrator

Hits: 236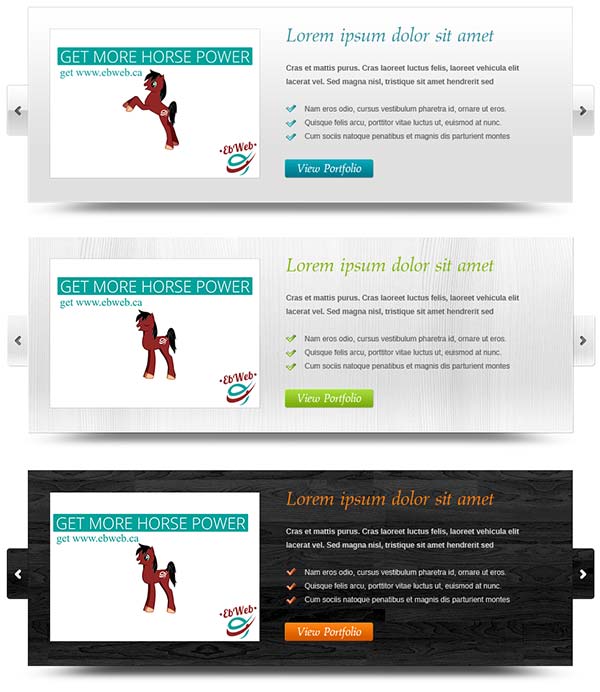 Sliders, Slideshows & Galleries is an effective visual platform to showcase multiple photography, products, and portfolio images without overwhelming users. These are fantastic for portfolios, photography websites, & product showcases
Pick the right Sliders, Slideshows & Galleries for your website:
There are numerous choices for slider galleries: Thumbnails, Slideshow, Strip Slideshow, 3D slideshow, 3D carousel, Strip showcase or Simple Slider.
Tell your story with Sliders, Slideshows & Galleries:
Rather than aimlessly displaying one image after another, use a dynamic display of the slider gallery to deliver an integrated message about your business, portfolio or products.
Give your Sliders, Slideshows & Galleries tour your brand:
Because Sliders, Slideshows & Galleries can have multiple images, use them to portray the heart of your business, company or organization.
Slider, Slideshow & Gallery highlights:
Keep the content of your Slider, Slideshow & Gallery fresh by regularly updating the graphics you wish show with the latest news & updates.
Sliders, Slideshows & Galleries easy navigation:
Weather you choose that you want your sliders, slideshows or galleries to work manually & change according to your users preference or automatic, use navigation buttons, indicators or icons that are convenient & clearly visible to use.
Sliders, Slideshows & Galleries transitions:
If your sliders, slideshows or galleries transitions are automatic from one slide to another, be sure to give your visitors lots of time to take in the visual content.
Intuitive Navigation In Web Design & Your Website.
Details

Written by

Administrator

Hits: 590

Intuitive navigation is defined basically as users knowing where to go to find the information they are looking for.
Intuitive website navigation is developed so website traffic is simply able to navigate through the website seamlessly, going from web page to web page finding the information they want. A lot goes into designing a website that can be easily navigated by the majority of your website. Making your website easy to navigate will also provide a much better chance of users returning to your website. Developing your website to be easily navigated starts with planning and design.
Most primary website navigation options are typically located in a horizontal menu bar along the top of the website. Secondary navigation options should be provided at the bottom of the website or.
Intuitive navigation is important because confusing navigation layouts will be a consequence of users leaving a page and or website rather than trying to figure it out. Main website links should be added to your secondary navigation. All links should be added to your primary navigation for access to the complete website and all of its webpages.